Our sensors warn you about abnormal humidity and temperature conditions before damage occurs
Are you looking for a reliable, innovative and sustainable solution made for extending the lifespan of your building?

Product series

into®
With the into® sensor system we extend the lifespan of new and existing buildings, and contribute to:
Reduced and predictable maintenance costs
Reduced risk of downtime at businesses
Lower insurance charges
Early detection of fungus and rot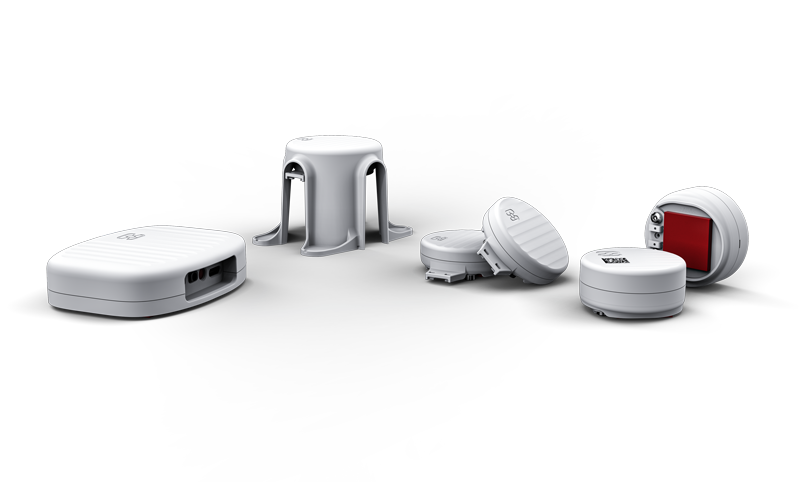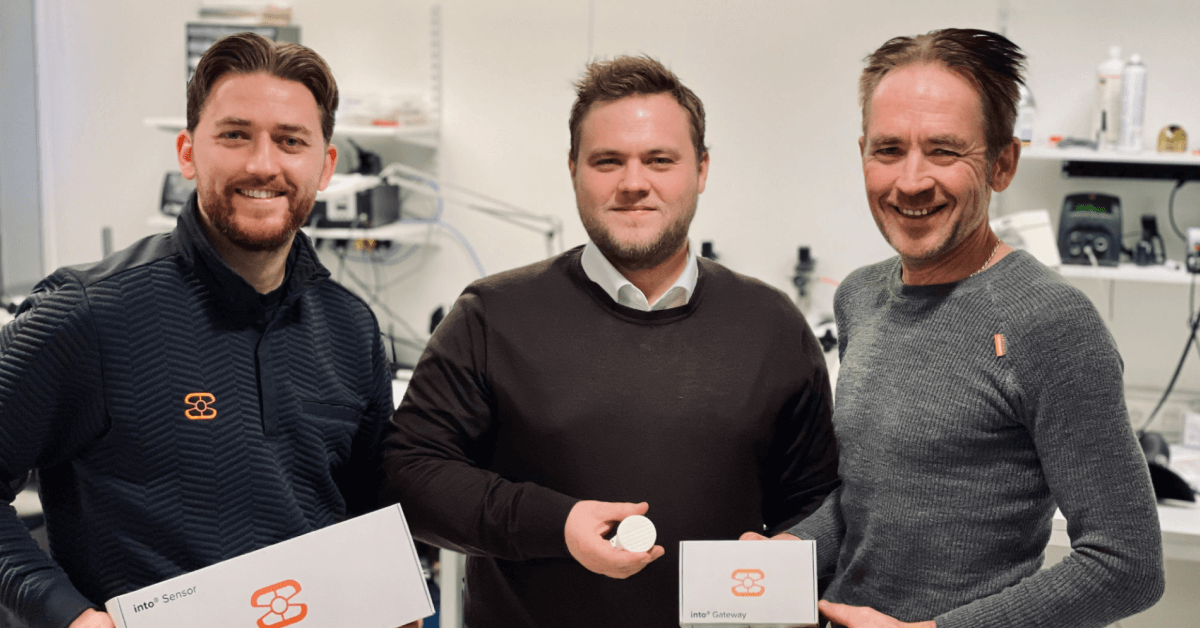 We are looking for new colleagues!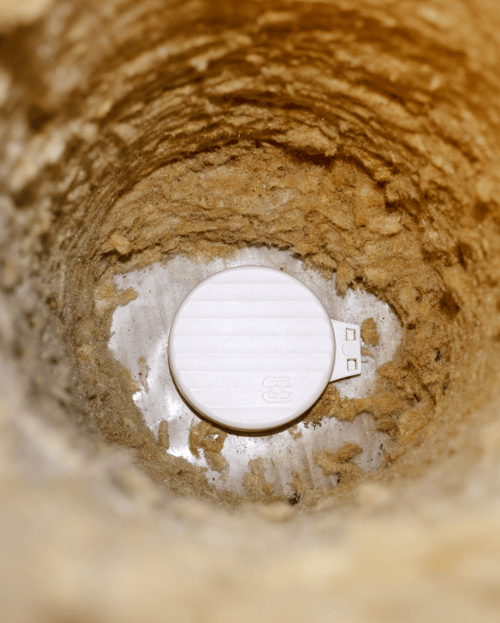 In the structure
into® Sensor Plus is placed in the insulation between the vapor barrier and siding to detect critical water damage and abnormal moisture in roofs, ceilings, walls, and floors. This is especially relevant for flat ceilings and roofs, which are prone to moisture developing over time, making it difficult to locate the source of the damage. With a battery life of over 30 years, into® Sensor Plus is constantly checking for risk of damage. Corrective measures can then be carried out proactively, before damages lead to large expenses and, in extreme cases, shutdowns for your business. As a result, you will have full control of your buildings through into® Control System (iCS) and because of condition-based monitoring, this leads to a longer lifespan.
On the structure
into® Bracket with the into® Sensor is placed by drains and gutters on roofs, to monitor excess water and clogged drains. into® Sensor has a battery life of more than 10 years, and is an effective way to detect blocked drains or poor drainage. Since the sensors are placed on the roof or at other easy to access locations, maintenance personnel can easily move or replace the sensors as needed. Via into® Control System (iCS) you can easily check the status of excess water, which reduces the need for manual inspection of the roof.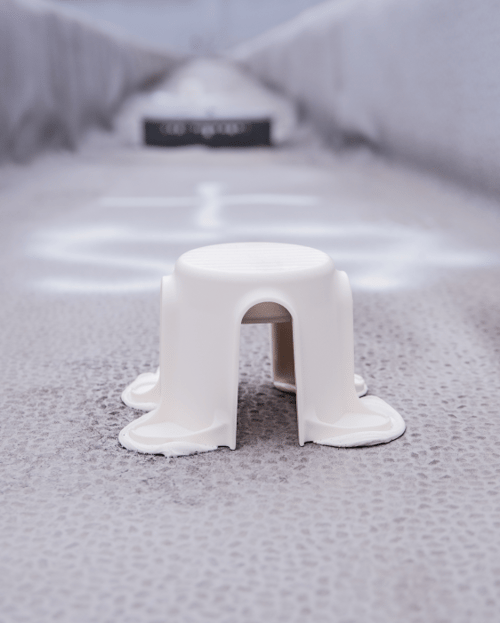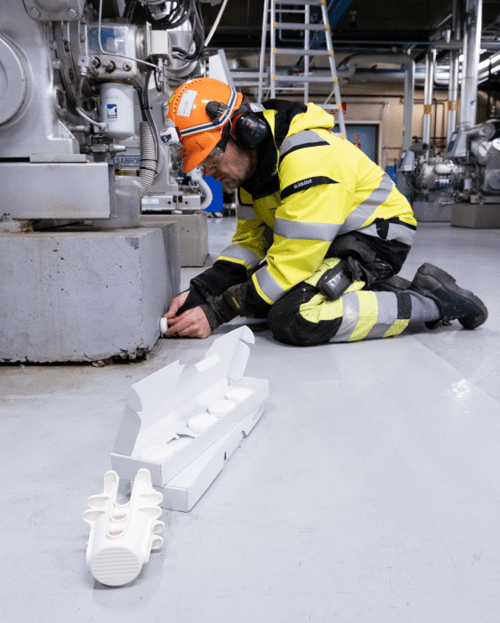 Critical points in rooms
into® Sensor or into® Sensor Plus is installed on the inside of the building – depending on accessibility and layout – to detect water, abnormal temperatures, and relative humidity at critical locations. This can be shafts, especially those containing pipelines, in wet rooms, under counters and near machines or other critical equipment. It is also possible to pair the sensors with electronic water stoppers to cut water when there is a risk of frost or severe water damage.
The added value of data
Working with you as a customer we offer integrations with a variety of central control systems so that alarms can be routed directly into your central operating system. In addition, we offer reports to detect risks early enough to prevent large-scale damage. This includes analyses of your data using our expertise in construction engineering and AI. This is especially useful during the handover of new buildings and expired warranties. Reports can also be customized, based on your needs.